Hire2Retire,
Employee Lifecycle 
Management & 
Identity Provisioning
Recognized as an Emerging iPaaS and Hybrid Integration Platform (HIP) Provider
by Gartner, Forrester, and Markets and Markets.
Automate Employee Lifecycle 
Events in Real-Time
RoboMQ is not affiliated, associated, authorized, endorsed by, or in any way officially connected with any of the HR systems. All product and company names are the registered trademarks of their original owners. The use of any trade name or trademark is for identification and reference purposes only and does not imply any association with the trademark holder of their product brand. 
Integrate, Automate, Save!
In today's economic climate, companies are in a constant struggle to do more with less and be more efficient. Business processes that were once performed manually that can now be automated have become essential. This is especially true for HR and IT teams as they must work together to efficiently onboard and offboard employees, and manage employee lifecycle events.
RoboMQ's HRIS integration solutions are helping companies across the globe automate these critical processes. Discover how customers leverage RoboMQ's HRIS to Active Directory (or Azure AD) pre-packaged integration solution to lower operational costs, boost workplace productivity, and enhance the employee experience.
Superior "First Day
at Work" Experience
Sync Employee Profiles across HR to IT Systems
Role Based Access Control and Single Sign-on (SSO)
Avoid Security &
Compliance Risks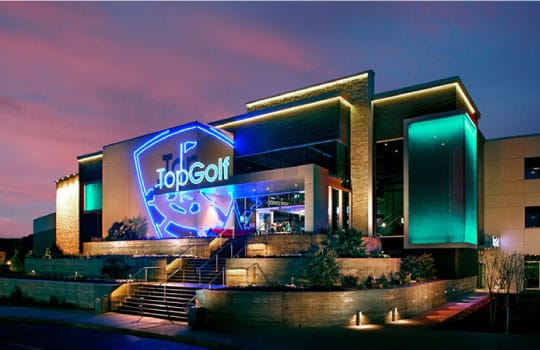 Topgolf, a global sports entertainment company, is saving over $700,000 per year in direct labor costs with RoboMQ's ADP to Active Directory (AD) integration. This integration provides the glue to create back office business processes critical to its aggressive growth. It also provides real-time results while managing employee lifecycle events for more than 20,000 employees across 60+ locations and growing. 
Curious to See How This Works?
"For the last 5 years, RoboMQ has been a crucial partner in ensuring Topgolf's continued growth and success. Their flexible and scalable platform has afforded our integrations team the ability to go from supporting 14 venues with a few thousand associates, to over 60 venues with tens of thousands of associates across the globe."
With RoboMQ's connector, we're able to fully leverage all the Identity Attributes in ADP throughout our information silos, which are now being automated! This opens the door for several features that significantly improve our employee's user experience, such as Single Sign On. 
Automate Lifecycle Events
Role-Based Access Control
Quickly Manage Terminations
Wasted Time = Wasted Money!
Business processes to onboard new employees and update lifecycle events in AD (or Azure AD) involve manual steps from humans that can take at least two (2) hours to complete per event. This creates inefficiencies and leads to potential security risks after sensitive terminations.
Katerra, a large construction firm in the Bay area, implemented Workday® to AD integration powered by RoboMQ to automate these processes. As a result, they've been able to achieve a 90% cost reduction in employee onboarding to support their aggressive growth.
Curious to See How This Works?
"RoboMQ has reduced the work required to manage employee life cycle and onboarding by 90% or more. Katerra has grown aggressively by adding new facilities and acquiring related businesses. Imagine the work needed to setup new employees, organizations and role-based access for new employees. All this manual, tedious, and error prone work is fully automated with RoboMQ, making our life easy and our employees happy"
Our team of dedicated integration specialists will work with you each step of the way:
Step 1: Setup extracted reports from ADP or Workday® on a scheduled interval to be sent to a Secure File Transfer Protocol (SFTP) server.
Step 2: Configure data mapping, including mapping and assignments of Organizational Units (OU's), Security Groups, and Distribution Lists.
Step 3: Create and run the file listener that scans for updates every few seconds in the SFTP folder and makes updates in your AD or Azure AD in seconds.
We also provide 24×7 support with your integration after going live!
Accelerate Processes With Real-time Automation
Automate On-boarding or Off-boarding ITSM Workflows
Create incidents or execute on-boarding or off-boarding workflows in ServiceNow or the ITSM (IT Service Management) application of your choice to allocate computer, equipment, workplace or other assets or privileges. 
Approvals and workflows can be triggered automatically on hiring, role changes or termination as part of the employee lifecycle management to streamline the process, avoid unpleasant delays, and create an exceptional employee experience. 
SSO (Single Sign-On), Privileged Access and License Management
Define fine-grained security groups based on the attributes of the employee profile to implement strict Role Based Access Control (RBAC) and privileged access to the enterprise systems. 
This solution works with leading SSO applications like Azure SSO, Okta, Ping and Centrify to enforce single sign on. The add-on provisioners for third party applications can manage licenses in line with employee state, saving the license cost and avoiding the security risk of someone walking away with privileged access on termination.
RoboMQ's HRIS to AD or Azure AD integration is a fully managed SaaS offering with 24×7 support:
$4.00 per active employee per month
There is a one-time setup fee that covers the full implementation leading up the go-live state.
Security, trust, and compliance at the core
Ready to Take the Next Step?